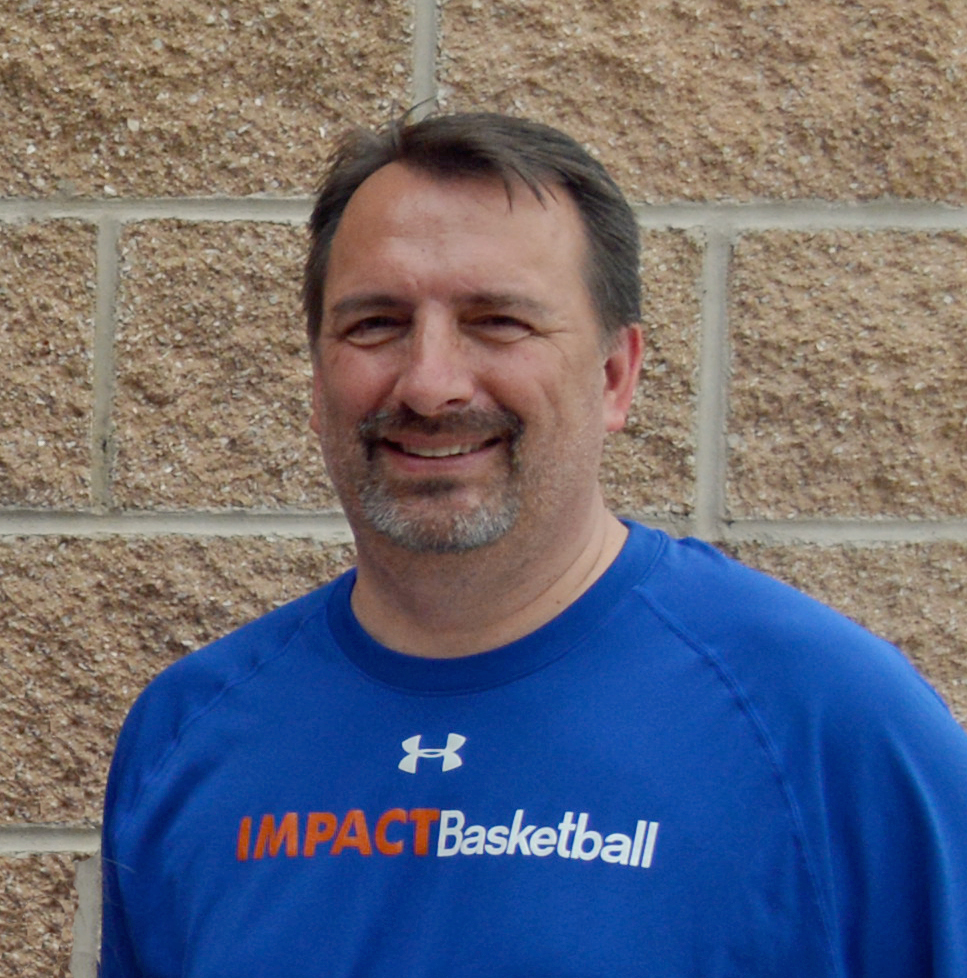 Dale Bugajski has more than 10 years of experience coaching boys' and girls' youth basketball for many programs, including Franklin, St. Alphonsus, New Berlin Eisenhower, and Greendale, ranging from the 2nd grade to 8th grade levels.  Dale has also coached numerous other youth teams in soccer, baseball, and volleyball.
Dale currently serves as the athletic director for St. Alphonsus, and he was one of the founding members of the Greendale Jr. Panthers basketball program.  His oldest daughter played for Impact for 5 seasons.
Dale joined the Impact staff in 2014, and he will be the head coach of the 2023 team in 2019.